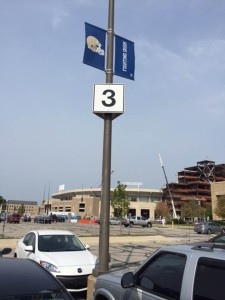 Recent weekday picture. Construction underway for the Crossroads project and Stadium expansion.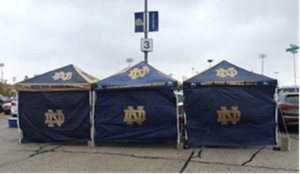 Saturday mornings start quietly as we are staged and the set-up begins.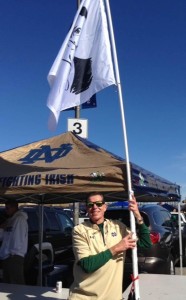 This new banner flag was a Tailgate gift from Bruce Flowers last season. It clearly identifies our location. It is meant to be a caricature…not an actual picture of Eddie Munster, or anyone else we know.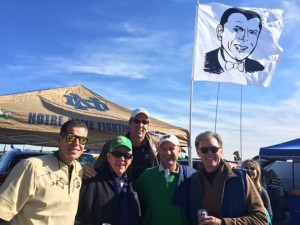 Dillon Hall pals just having fun:
Yours truly, Fr. Joe Carey, Bruce Flowers, Bobby Cronin and George Scanlon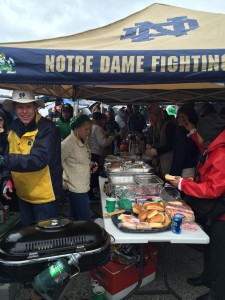 A brisk day. Tailgate in full swing. Big crowd—as usual.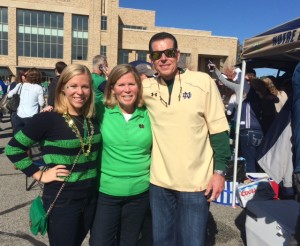 Daughter Maddie (now a Sr. at Saint Mary's) and Tailgate Momma Boss Maureen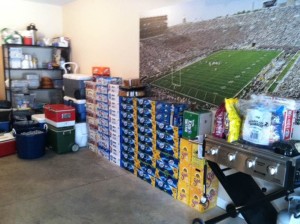 Tailgate supplies arsenal from 2014 season. My garage.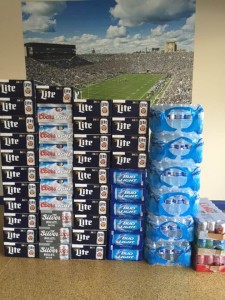 Pre-season. Began shopping for the new 2015 ND tailgate season.
GO IRISH!